Beginners to Yellow Belt - Lesson 2
Beginners to Yellow Belt - Lesson 2
Trainers
Sensei Mark |
( Sempai ) Adrian Reddish |
(Sempai) Andrew Eastley |
(Sempai) Jessey Guevara |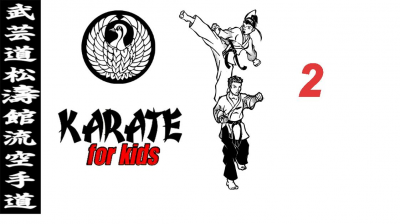 Welcome to our online training service for children - Beginners to Yellow Belt - Lesson 2.
Please Note: even though you can now view courses with a mobile phone, we recommend you view the courses on an Ipad / tablet of larger device to see the course content (including videos).
This lesson is for students who are novices - beginners to yellow belt. We have simplified the lesson so that students can work on the basics of Karate with the help of the Resourse Book. Parents may need to assist their child in the completion of the lesson
Please note: there will be no fees for our members
Course Information
Lesson Objectives
Our course Objectives are simple:
To provide both students and parents a resourse platform to assist with face to face Dojo training.

To support novice students to achieve the required accreditation to be able to grade in throughout the year.
The Lesson content
The course is split up into Ten (10) broad areas:
Index
Dojo Etiquette
The Karate Belt
Bows

Warm Up Activities

Karate Moves (Basics) - Standing

Karate Moves (Basics) - Moving

Reflex Training

Kata

Student Assignment
Coaches
( Sempai ) Adrian Reddish